Exhibitors
Are you the proud owner of a Classic or Heritage Vehicle?
Do you have a car, motobike, utility, military, emergency services or an interesting or unusual vehicle?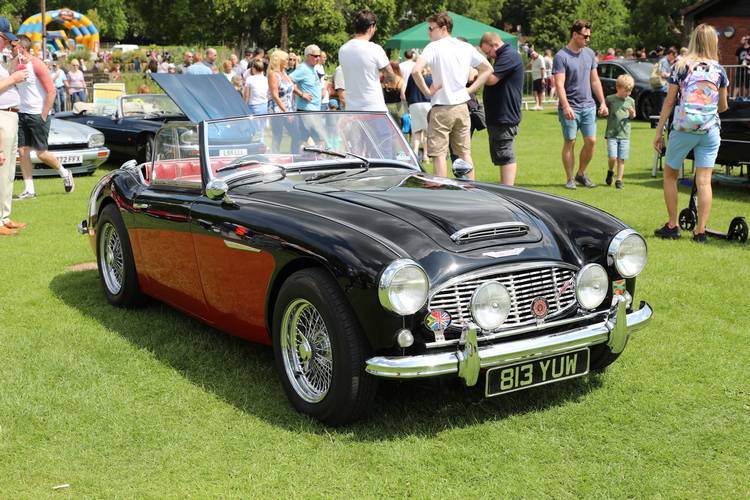 Invitation
The Rotary Clubs of Derby South and Derby Satellite take great pleasure in welcoming you to the 4th Annual Classic & Heritage Vehicle Show in the beautiful settings of Carsington Waters.
Registering to Exhibit your vehicle couldnt be easier, for the 2022 Show we added an online registration system. This new system enables you to register your details and instantly receive a confirmation of your entry without the need to wait for a manually generated response; not only that, but you will also be able to pay online too. We will be making a small charge this year for exhibitors to fall in line with other similar motor shows and of course, in an effort to raise money for charity.
We are continually looking for ways of making the Classic & Heritage Vehicle Show a great experience for both visitors and exhibitors and this year will be no exception. We look forward to seeing you all at Carsington Waters on Sunday 26th June 2022 for a Great show and Great Family Day out.
Online registrations and Bookings for this show have now Closed.
A limited number of, "On the day 26/6/22" tickets, at £10.00 for Cars £5.00 for Motorbikes.(CASH Only accepted) may be offered strictly on a first come basis. No guarantee of any places being available on the day is offered. It will be on a best efforts basis.
A BIG thank you for all your support.
To help with the placing of vehicles on the morning of the event, we ask for all exhibitors who wish to be adjacent to each other, to please arrive on site together at the same time i.e. in convoy....many thanks